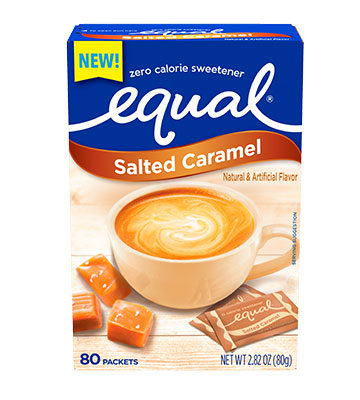 Equal Salted Caramel
We've taken the classic zero calorie sweetener you know, and combined it with delicious Salted Caramel flavor. This sweet and salty combo is the perfect addition to turn your hot or iced coffee into a tasty drink without all the calories of sugar. Use just like you would Equal Original in hot or cold beverages, smoothies, or wherever you want an added taste of salted caramel.
Also try our Equal French Vanilla flavor for another delicious tasty variety.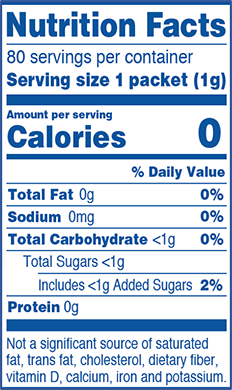 Ingredients
DEXTROSE WITH MALTODEXTRIN, NATURAL AND ARTIFICIAL FLAVOR, ASPARTAME, ACESULFAME POTASSIUM.
1 packet sweetens like 2 teaspoons of sugar