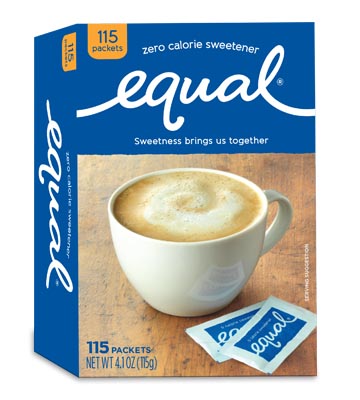 Equal Original
The classic zero calorie sweetener you know and love. Equal Original dissolves quickly, hot or cold, adding sweetness to every sip. You can cut back on the sugar and calories, and still enjoy the great sweet taste you crave.
AVAILABLE IN 50, 115, 230, 250, 500, 800, AND 1000 COUNT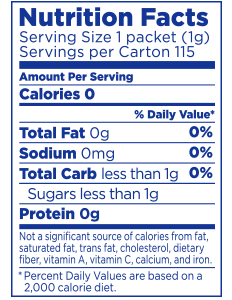 Ingredients
Dextrose with Maltodextrin, Aspartame, Acesulfame Potassium
1 packet sweetens like 2 teaspoons of sugar
Visit our FAQs to learn more.