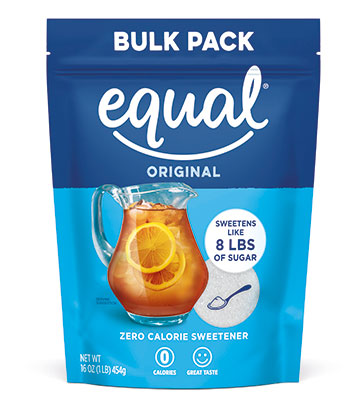 Equal Bulk Pack Pouch
This 1-pound bulk bag of Equal 0 Calorie Sweetener has the great Equal taste you love, now in a convenient resealable pouch. Enjoy Equal without the packets – it's great for coffee, tea, oatmeal, cereal and more, as it dissolves quickly in hot or cold liquids and can also be sprinkled on your favorite foods. This 1-pound bag of Equal sweetens like 8 pounds of sugar, delivering over 450 servings per bag! Equal is suitable for individuals with diabetes and is gluten free and Kosher.
Size: 16 OZ (1LB)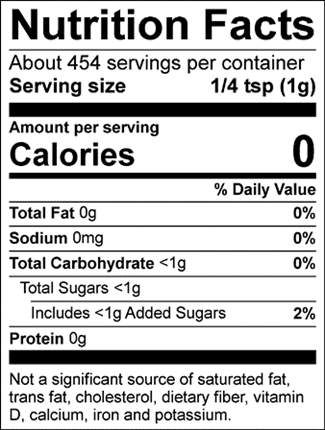 Ingredients
Dextrose with Maltodextrin, Aspartame, Acesulfame Potassium. Phenylketonurics: Contains Phenylalanine
1/2 teaspoon (1g) sweetens like 1 tablespoon sugar
1 pouch sweetens like 8 LB of sugar
Visit our FAQs to learn more.
Click edit button to change this code.